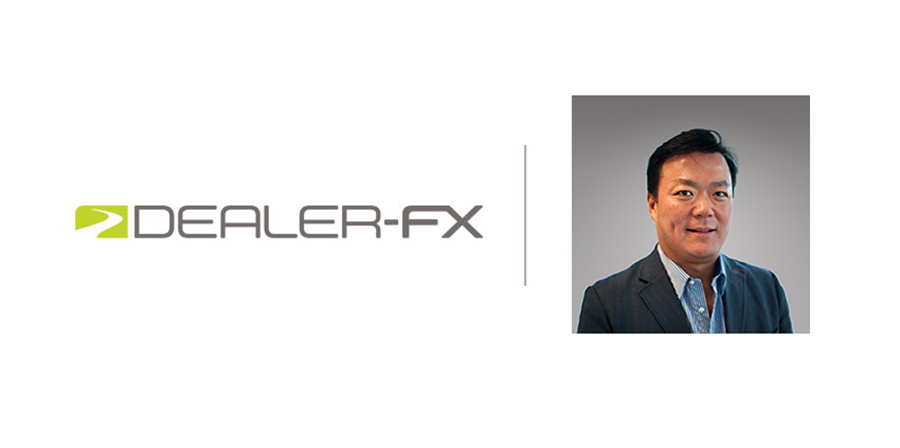 Dealer-FX's Experience package was recently launched with two goals in mind:  Making appointment scheduling and service check-in easy for the vehicle owner, and enabling simple appointment management and customer communication for the dealership.
We sat down for a Q&A session with our Chief Technology Officer, Alan Fong, to get his thoughts on how this new program benefits dealers and their customers. 
---
Dealer-FX has a vision to re-invent automotive software. What does that mean to you?
Alan Fong: Re-inventing automotive software at Dealer-FX is centered around re-inventing the perspective of who we are as an organization and who we are creating solutions for.
Today, vehicle owners expect the same kind of service experience from their dealership that is offered by non-traditional services like Apple, Amazon, Uber…and the list goes on. 
 
For Dealer-FX, it's about re-inventing the service concept by making it transparent and easy to use. It's about re-inventing how and where to create value in the service process by focusing on the key users involved.  We do this by describing the customer service journey, enabled by the complete integration of all touchpoints throughout this journey, whether it be at home, the office or at the dealership. 
At the end of it all, it's about making the inconvenient, convenient.  Let's call this the "Experience" (which just so happens to be the same name of our new product offering!).
---
What are the core benefits of Experience and what value do these benefits bring to the dealership and its customers?
Alan Fong: Expectations from customers are changing as the boundaries between physical and digital, business and personal continue to blur. It is normal for a customer to expect that they can use their personal mobile phone throughout the entire service experience – scheduling an appointment, making changes to their service needs, digitally checking-in to a dealership, and signing and paying for their service  – all through their mobile phone, without ever having to wait in line or talk to a live person (unless it's necessary for more complex service appointments!).

The launch of Experience is perfect for these challenging times that we are going through today. Experience allows for a true contactless service process. It provides all the benefits that you would expect from an advanced digital scheduling solution: 
24/7 appointment booking with reminder emails/texts to customers
Robust appointment management to easily identify customers, their history and repair requirements, and outstanding recalls 
A powerful CRM built for dealers to bring customers back for service 
Plus, it includes our new Mobile Check-in solution that allows customers to safely check-in for their service appointment via their mobile phone. 
---
Can you tell us more about Mobile Check-In and how it enhances the new Experience offering?  
Alan Fong: Our new Mobile Check-in application is not just a button that says "I'm here" at the dealership. It's an app-like experience on the customer's phone, where they can:
Confirm their appointment, view and select previously declined service work, and view recall notifications – providing potential service revenue for the dealership
Complete the check-in process digitally from their phone, which notifies the service advisor – ensuring a truly touchless experience 
Get details as to where they can safely leave their vehicle and drop off their keys
This entire process is simple for users because we've hidden all the complexity in the backend of our software. Mobile Check-In is fully integrated with the Dealer-FX platform and all leading DMS providers.
---
How does Experience enhance the customer service journey at a dealership?
Alan Fong: Customers now expect a fully comprehensive, personalized experience during the service process. There are a few key points that we've heard about customer expectations by listening with our dealers:
Their customers expect the service process to be hassle-free 
They also want transparency to know ahead of time how much they will be paying for their service
They want the solution to be simple and easy to use, anytime, anywhere from their mobile phone
The Experience platform was designed from the ground up to solve these problems and like any good product development team, we are listening to our customers and our customers' customers. We can then work together as partners to continually evolve and improve together.

---
Experience integrates with leading DMS providers, ensuring seamless and consistent customer and vehicle information. How does this integration help dealers?
Alan Fong: I believe that the service process of the future will be a data-driven service model. With Experience, dealers have integrated data at their fingertips that will drive their service business in this new and challenging business environment. Our comprehensive DMS integrations are connected to the Dealer-FX data platform providing customer profiles, vehicle data, service history and more. 

The Experience solution utilizes all of this data to clarify communications between the dealership and customer to ensure a holistic view of the customer and their vehicle information, giving a seamless, transparent, and efficient user experience.
---
Experience helps dealers adhere to physical distancing guidelines. Can you please explain how this works and how it can help dealers navigate the COVID-19 pandemic? 
Alan Fong: Every workflow within Experience has been designed to streamline the service process for both the dealership and its customers. We had already started development on this solution before COVID-19, but decided to accelerate our launch when the pandemic hit so that service departments had a truly contactless solution. Experience helps dealership navigate COVID-19 by:
Managing appointments to control traffic flow 
Providing dealers with ways to add COVID-19 messaging and processes to appointment reminders to show customers that they are taking steps to provide a safe service experience. 
Allowing availability limits to enforce social distancing
Providing the ability to customize transportation options, add new pick-up and delivery options and promote safe, clean rental or loaner vehicles. 
Enabling dealership employees to schedule appointments remotely if they are working from home 
Offering a 'no-touch' check-in process for a safe, socially-distant drop-off experience
Providing quick and easy COVID-19 templates so they can send updates to their customers via text and email 
Experience protects the dealership staff and the customer, allowing the dealership to continue to provide the best service while maintaining everyone's wellbeing.
---
Experience offers everything your dealership needs to manage appointments, grow your service business, and create happy, loyal customers.
---
Alan brings over twenty years of technology leadership and execution experience. 
Alan and his team create product value by understanding customer challenges, then building technology solutions that lead to improved business outcomes and hyper-growth. 

Click here for Alan's complete bio.
---