Nourse Nissan proudly serves the Portsmouth, OH region. Nourse prides itself on delivering top-notch customer service with a personal dealership experience – from sales to service.
Results
Nourse Nissan has been on the Nissan Service Workflow Suite from Dealer-FX since April of 2017. The solution has been integral to implementing a consistent service process in the service lane and has generated impressive results.
From the Dealership

"The Nissan Service Workflow Suite from Dealer-FX streamlined the appointment and write-up process for our dealership.

One of the biggest advantages of the system is the ability to quote services and parts accurately. Since the product integrates with our parts tape as well as decodes at a VIN level, we can provide accurate and timely prices and parts availability to customers. The greatest results we have seen have been in our Service BDC. With the system having a simple method of pricing by VIN, we can cut down on quote times and transferring calls to the advisors. The system is simple and accurate enough for a BDC to confidently answer customer questions.

The in-dealership support from Dealer-FX is second to none. I wish all vendors were this great!"


Kevin Patterson, Director of Operations
Nourse Chillicothe Automall, Chillicothe, OH
What's Next?
We drive the digital transformation of dealerships with the only end-to-end platform that gives your employees the tools they need to satisfy customers while driving higher revenue and profits. Get in touch with us to experience a LIVE DEMO today!
/
by Brian Chee
https://www.dealer-fx.com/wp-content/uploads/2019/06/On-Time-Vehicle-Delivery-in-an-On-Demand-World-Dealer-FX.png
360
750
Brian Chee
https://www.dealer-fx.com/wp-content/uploads/2020/04/Dealer-FX-logo-website-2.jpg
Brian Chee
2019-06-06 22:00:51
2020-03-05 12:26:49
NOURSE NISSAN STREAMLINED PROCESSES AND INCREASED $ PER REPAIR ORDER WITH NISSAN SWS FROM DEALER-FX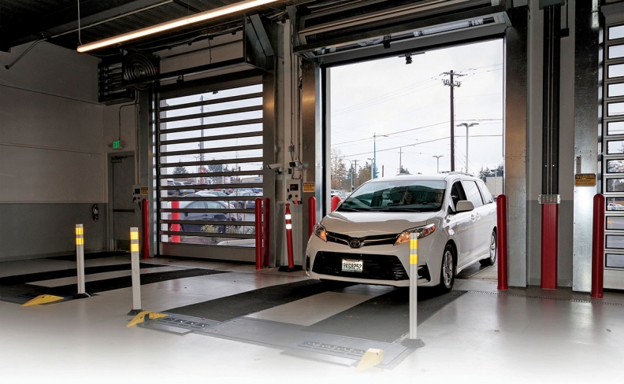 Imagine knowing exactly what a customer needs – and how to present it to them – before they even get out of their car.

It almost sounds too good to be true, right? But it's not. In fact, this recent Automotive News article shows just how real it is – and then some. Written by Alex Kwanten, the post illustrates how vehicle scanners, data, and collaboration between Dealer-FX and Tire Profiles helped meet the RO revenue and customer service needs of Magic Toyota in Washington.

It's a great example of the practical integration of data in an automotive retail setting – and a healthy preview for what Dealer-FX has coming at NADA 2019.

Highlights
Boost in ROs from 2,000 to 4,500 – without adding staff
Reduction of check-in times by three to four minutes
Drop in service times by around 18 minutes
Click here to learn more about how Magic Toyota redesigned their service drive – and their fixed ops business – with the addition of technology and integrated data.

/
by Brian Chee
https://www.dealer-fx.com/wp-content/uploads/2019/01/Magic-Toyota-Dealer-FX.png
384
624
Brian Chee
https://www.dealer-fx.com/wp-content/uploads/2020/04/Dealer-FX-logo-website-2.jpg
Brian Chee
2019-01-08 13:55:35
2020-03-05 12:27:47
Automotive News: Magic Toyota Uses Fixed Ops Technology to Boost Sales
Retention Solution Drives $1 Million in Annual Net Fixed Operations Profit
Dealer-FX, a leading provider of integrated service and retention tools for dealers and OEMs, today announced that since installing Mopar's wiADVISOR in its service department, Greenway Dodge Chrysler Jeep Ram of Orlando, FL, has increased its net Fixed Operations profit by $1 million year-over-year, and Fixed Operations absorption to 105.42 percent, boosting the dealership into one of the most profitable Chrysler service departments in the country. Powered by Dealer-FX, wiADVISOR software powers multiple dealership service departments, both in the United States and Canada. It is a tablet-based solution that engages with customers at their vehicle and provides an exceptional experience on the service drive, enabling service advisors to build rapport and serve as relationship builders, rather than just order takers.
"Most other dealers cannot believe the numbers we are achieving here in service, they are almost too good to be true," said Fixed Operations Director Tom Tempesta. "wiADVISOR replaces the traditional approach of a clipboard and desk jockey with tablets and a software solution that engages drivers in the service lane. With this technology we can quickly and efficiently discuss factory required maintenance options that contribute to better long-term vehicle care and offer our customers greater quality, accuracy, transparency and VIN-specific maintenance. As a result, we have stronger engagement with customers, sell more tires, more vehicle protection plans and enjoy increased customer satisfaction, retention and profitability," Tempesta added.
Greenway Chrysler Dodge Jeep Ram runs an extremely busy service department with 10 service advisors that write anywhere from 60 to 170 ROs per day. According to Tempesta, what really makes his service department one of the most profitable is his fixed operations absorption rate at 105.42 percent, which means that it covers its own entire combined department operating expenses PLUS the total of fixed expenses and dealer salary. This provides the dealership with an opportunity to sell more vehicles, new and used, at competitive rates. Greenway is also 30 percent higher than the Chrysler national average, which sits at 70.46 percent. And the profitability continues to grow. Greenway started with wiADVISOR in March of 2013 and Fixed Operations net profit increased by $500,000 in 2014, $1 million in 2015 and is already up 33.1 percent year-over-year so far in 2016.
When a customer pulls into the Greenway service drive they are immediately greeted by a service advisor with a wiADVISOR tablet. The advisor quickly plugs a micropod into the vehicle's OBDII port, which reads and validates the VIN and mileage and downloads all FCA's OEM info. The service advisor can quickly view the mileage, in service date, when the warranty started and if still active, along with any warning messages and their codes, such as the check engine light or airbag light. wiADVISOR loads all active recalls for the specific VIN, immediately downloads any vehicle software updates, or flashes, and pulls all codes into the system.
"When I first started with wiADVISOR I thought I should get the system just for the recall information alone which is profitable. But, there is so much more to it," said Tempesta. "For example, it tells the service advisor there is an update on the transmission and pulls the codes for that. Then information on an existing recall comes up. Then the advisor sees that there is a branded title as the vehicle was involved in a flood in New York. This is incredibly valuable information. It will also show if the customer has an extended warranty or not. And if you want to add a service contract, you can hit a button on wiADVISOR and it is added to the RO. I have also incorporated a tire tool and all the service advisor has to do is hit a button and get a price on tires, along with what is currently in stock," Tempesta added.
Once the service advisor completes the write up on the tablet, which takes less time than with a traditional clipboard, they generate an RO and go over the recommendations with the customer. The customer reviews the recommendations and e-signs right on the tablet. The RO is then air printed and immediately sent to a technician, along with all the codes, warnings and information pulled up from the microPod. The service advisor does not have to leave the customer at any point during the check in and write up process. And, the technician has all the preliminary diagnostics at their fingertips before they even start the repair. They can see which codes misfire, etc., and gain a good overall picture of what the next step is, which saves time in the repair process.
"I am excited to be part of this new way of engaging the customer. It supports our dealership processes while also empowering our service advisors. We have seen an increase in our dollars per repair order — from $250 to $350, our net profit percent has seen a significant increase and we now have one of the most profitable Chrysler service centers in the country. Using tablet technology and following the correct process goes a long way towards optimizing the customer experience — and the results speak for themselves," Tempesta stated.
About Dealer-FX
Dealer-FX is transforming how millions of consumers interact with automotive brands and their retailers. Our customer experience management platform uses advanced data analysis and mobile applications to deliver convenience, transparency and trust to consumers, and increased efficiency, profitability, retention and brand loyalty to OEMs and dealers. We are backed by the strength and resources of HGGC, a private equity firm in Palo Alto, CA.
Our core offering, ONE Platform, is comprised of seven components, which along with the Service Dashboard, manage the entire service experience from initial contact through drive-off and to next visit. It delivers the best dealer service experience. Period.
Dealer-FX is the exclusive or preferred service technology provider for FCA, Nissan, Infiniti, Toyota, Lexus, Audi, Mitsubishi and several other OEMs in the US and Canada, and has more than 2,000 dealership clients. Dealer-FX is based in Toronto, ON, and maintains an office in Rochester Hills, MI. For more information please visit dealer-fx.com, or connect on Facebook, Twitter and LinkedIn.
About Carlisle & Company
Carlisle & Company is the preferred provider of aftersales strategic guidance and tactical solutions for the world's leading motor vehicle brands. The firm's expertise is in data analytics, consulting, benchmarking, research, operational excellence, and non-profit consulting. Uniting and driving this breadth and depth of expertise is the pursuit of a better customer experience in the OEM channel.
Global OEMs in the automotive, agriculture, commercial truck, construction, diesel engine, industrial products, mining, and power equipment sectors have been coming to Carlisle for over 20 years. Their capabilities are global with a particular focus on North America and Europe. Carlisle & Company's reputation is built on a history of performance, strong values and culture, integrity, and creativity.
For more information, please visit Carlisle-co.com.
/
by Admin
https://www.dealer-fx.com/wp-content/uploads/2016/03/2-Handshake-Dealer-FX.jpg
1414
2121
Admin
https://www.dealer-fx.com/wp-content/uploads/2020/04/Dealer-FX-logo-website-2.jpg
Admin
2016-03-30 14:36:19
2020-03-05 12:28:56
Greenway Dodge Chrysler Jeep Grows One of Most Profitable Service Departments
Subscribe to stay up to date: