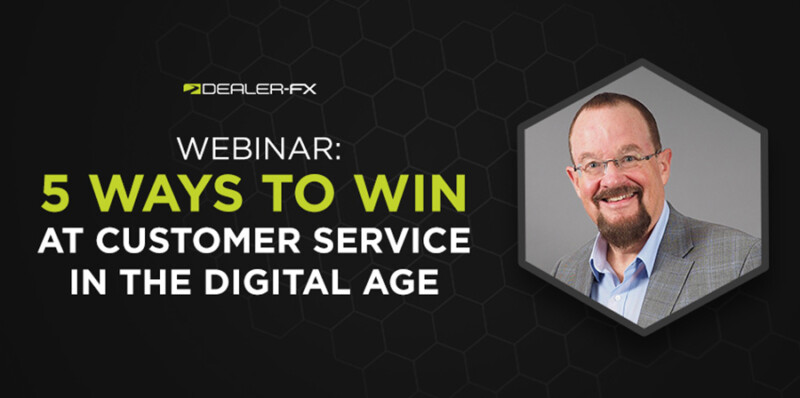 Is your dealership ready to offer the same digital customer experience companies such as Uber, Amazon, and Starbucks provide?
Join Greg Dryden, Vice President of Client Optimization at Dealer-FX, for an informative webinar. He will outline the benefits of delivering a digital customer experience and simple ways you can start transforming your service department today.
---
On-Demand Webinar
---
Key Learning Outcomes:
Identify opportunities that your dealership has to begin its digital transformation.
Transforming to digital can enhance customer experience, increase throughput, capacity, and parts and service revenue.
See how texting can "wow" your customers and dramatically improve service department efficiency.
In today's market, you need an edge to survive and stand out. Digitizing every customer touchpoint can provide that — boosting your productivity, growth, profitability, and customer experience.
---
Discover the Power of ONE Platform
ONE Platform from Dealer-FX drives the digital transformation of your service department. Provide your employees with the tools they need to satisfy customers, while also driving higher revenue and profits. Get in touch to experience a live demo today!