Today's proven customer retention tool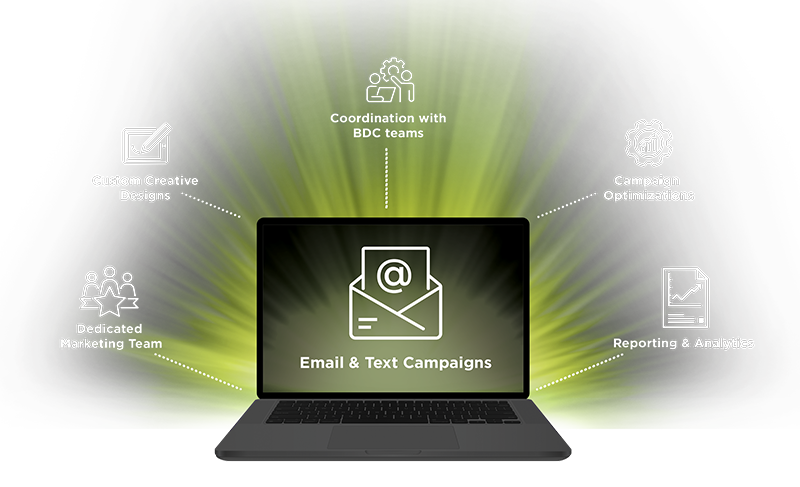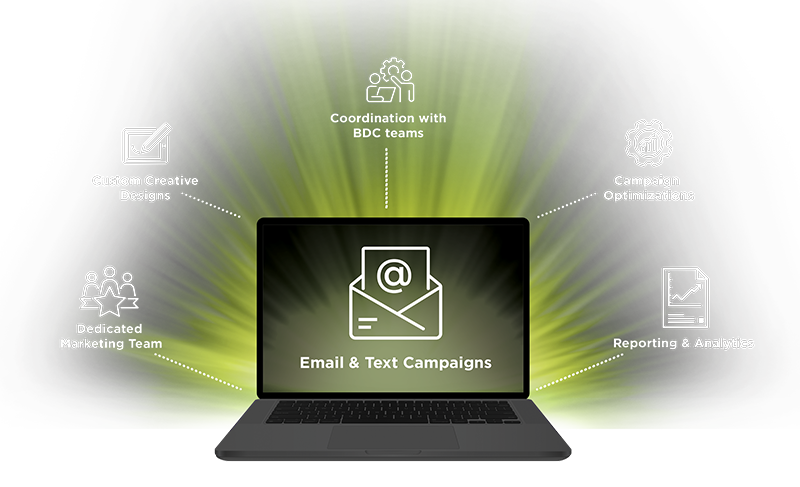 Today's proven customer retention tool

Personalized, perfectly timed customer loyalty marketing
Customer retention is one of the biggest challenges facing modern dealerships, particularly in fixed ops. Studies show over 71% of new car purchasers defect from OEM service for 3rd party shops once the warranty expires. How do you reverse the trend? Timely, personalized customer communication.
Most customer marketing programs that are pitched to dealerships these days are nothing more than asset libraries. The onus is firmly on you and your team to select, customize and deploy each piece of communication. Who's got the time for that? Plus, very few feature any reporting, making it impossible to determine the ROI of your marketing investment.
Total Service Marketing is different. Our program is proactively managed by digital marketing experts, backed by a custom design studio. Spearheaded by our team, you generate perfectly timed, highly personalized and precisely targeted email and text campaigns that utilize precise data from your ONE Platform solution to deliver the right message at exactly the right time.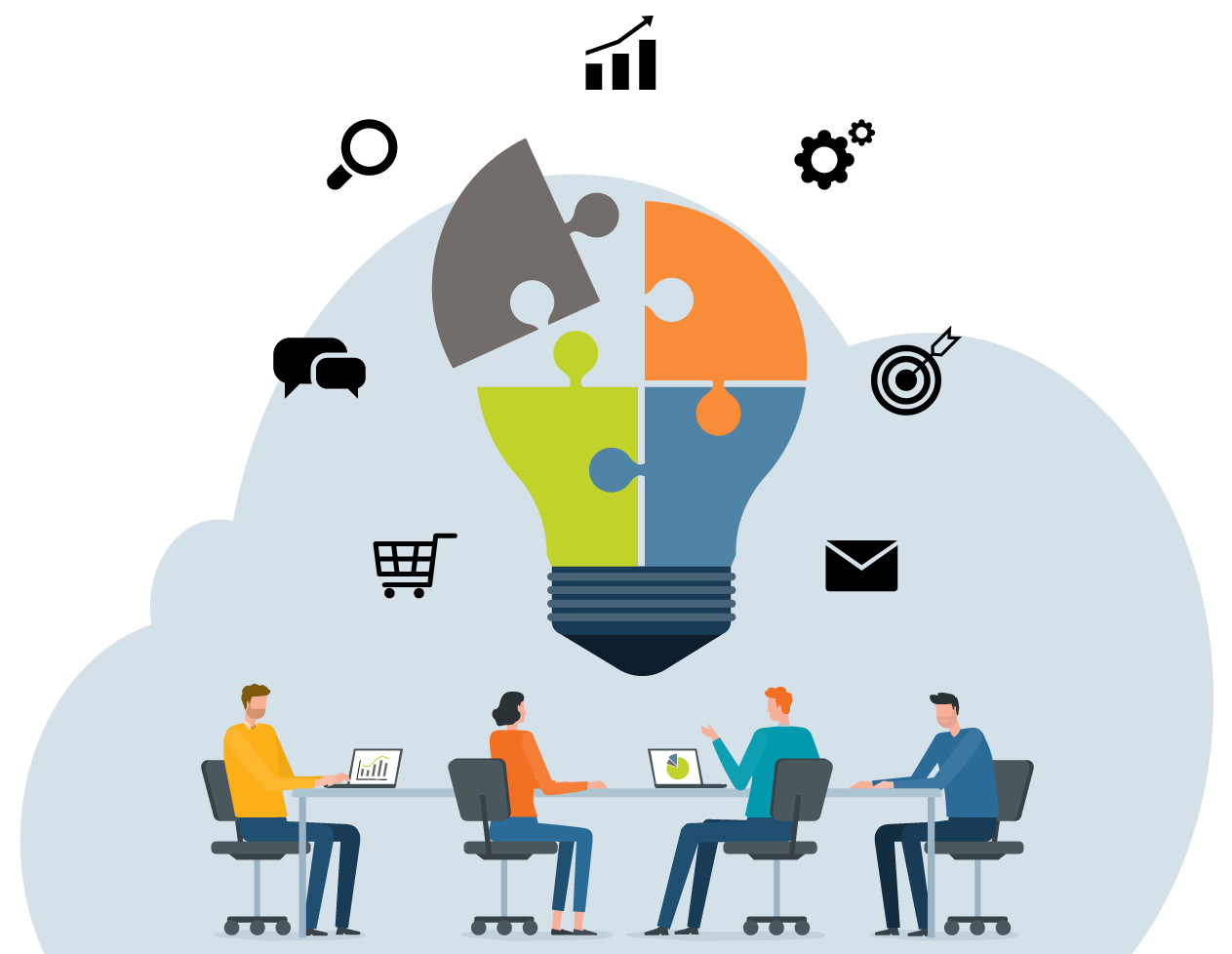 Outbound marketing that outperforms
Total Service Marketing includes campaigns that run daily and weekly to reach specific segments of your database. You can also add custom campaigns to promote service specials, tire offers, accessories, seasonal promotions, and more. All communications leverage the most accurate and real-time information in your Dealer-FX solution to ensure we reach the right customers, at the right time, with the right message.
Dealerships that utilize Total Service Marketing earn over $39 in Customer Pay ROs for every $1 they invest. What's more, that can translate into upwards of $7,500 more in revenues each month. At a more granular level, industry standard open rates for email marketing campaign come in at around 20%. For TSM? It's double that – 40%!
Here are just a few of the customized and personalized campaigns the TSM Team specializes in:
Lost or Potentially Lost Customer

Declined Service Follow-Up

Service Reminder & Service Thank You

Missed Appointment Follow-up

Timeslot Discounting

Online Scheduling Promotion

Dealership Service Offers (Tires, Batteries, Filters, Wiper Blades)

Custom Campaigns: Specialized Objectives & Goals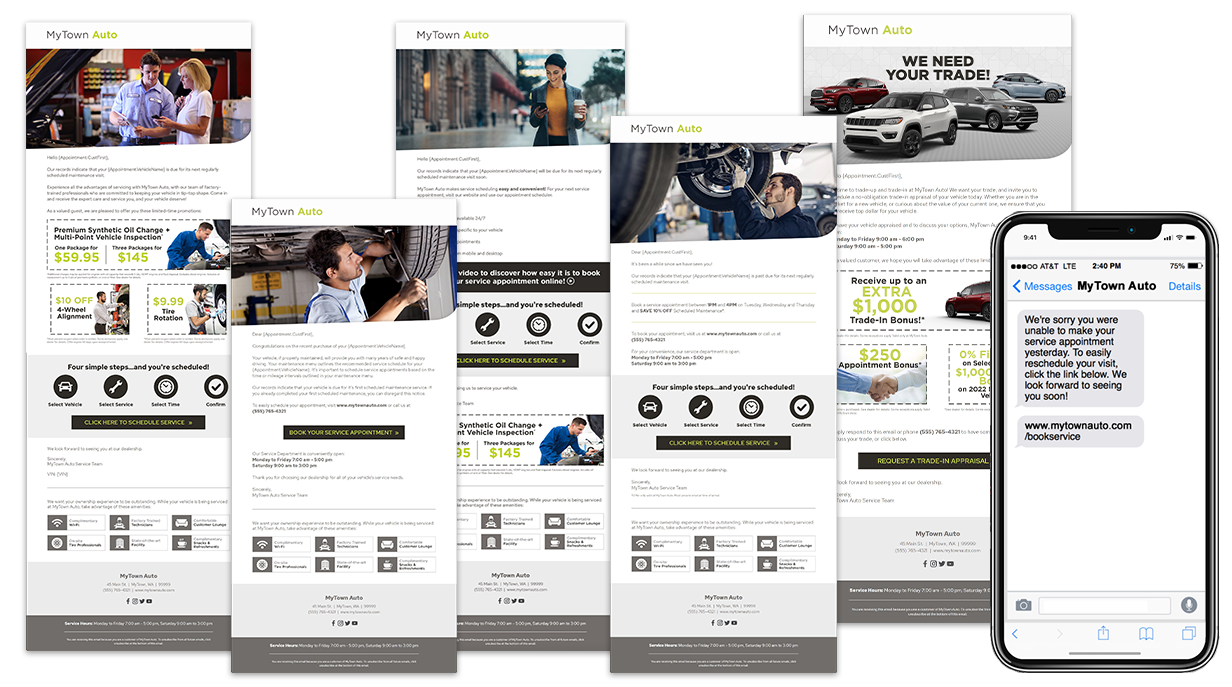 Proactive management. Perfectly timed messaging. Robust reporting.  
Get the marketing solution that works.

The right digital tools and the right support. Let's get started right now!