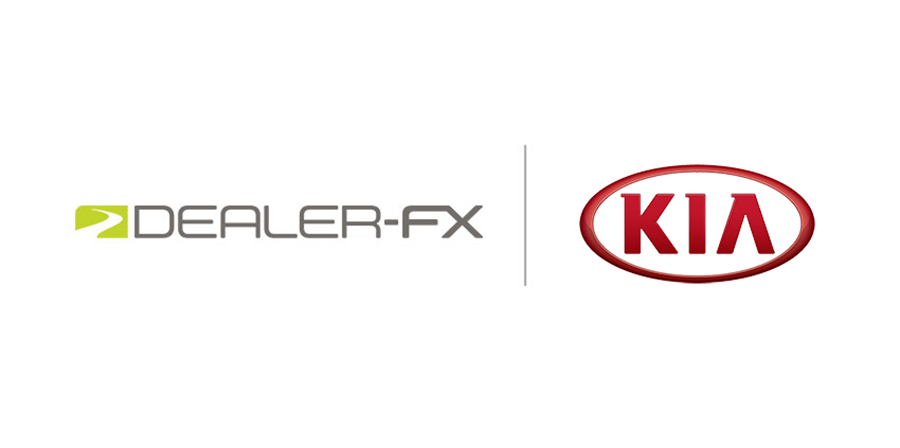 ONE Platform Will Accelerate the Digital Transformation of Kia Dealers across America.
Dealer-FX, the leader in digital transformation and customer experience management for automotive retailers and OEMs, today announced that they have been named an approved partner for Kia Motors America's Service Lane Technology program. 
By adopting Dealer-FX's ONE Platform, Kia dealerships across the United States can deliver the industry's best digital service experience for their customers. The platform will be enhanced with the integration of Kia data, third-party technology providers and 23 of the leading DMS providers.
"This is a great opportunity for Dealer-FX and we are excited to build strong and successful partnerships with Kia dealers," said Dealer-FX CEO, Bill Lucchini. "With more than 2,500 dealer clients, we know ONE Platform will significantly improve parts sales, CSI scores and customer retention while providing Kia customers with a transparent, digital service experience." 
For automotive dealers looking to drive efficiency, growth and retention, Dealer-FX provides cloud-based applications which, when combined, provide an end-to-end solution that streamlines service operations, increases fixed operations profitability and delivers an enhanced customer experience. Leveraging advanced third-party and OEM integrations and AI-driven data, the Dealer-FX ONE Platform significantly improves dealership processes and CSI.
The Dealer-FX Team will be at NADA2020 in Las Vegas, February 15-17 and invites Kia dealers to experience a demonstration of the power of ONE Platform.
---
About Dealer-FX
Dealer-FX is transforming how automotive retailers manage their service operations and how they interact with consumers. Through advanced data integrations and mobile technology, Dealer-FX streamlines processes and communication for automotive service departments while delivering convenience, transparency and trust to consumers. From service scheduling to vehicle write-up, through to delivery, the Dealer-FX ONE Platform helps dealerships increase efficiency, profitability, retention and brand loyalty.
Dealer-FX is the exclusive, or preferred service technology provider for many leading OEMs including FCA, Nissan, Infiniti, Toyota, Lexus, Mitsubishi, Audi, GM, Kia and Hyundai, and works with thousands of automotive retailers in the US, Canada, and Puerto Rico. Dealer-FX is based in Toronto, ON, and is backed by the strength and resources of HGGC.


Dealer-FX Contact: 
Dennis Welsh, Director of Marketing
(877) 493-0039 x216
pr@dealer-fx.com