Are Lost Customers a Lost Cause?
An effective marketing strategy that focuses on retention can help you keep your service customers coming back – and re-engage those that are potentially lost.
Whether it's from longer service intervals or less driving due to the pandemic, customers aren't requiring vehicle service as frequently as they were a few years ago. And since there are lengthier stretches between visits, your dealership may not be at the top of a customer's mind when the time does come.
How can you prevent the loss of service customers and service revenue? How can you make sure your dealership is on top of their list of options?
We believe Total Service Marketing (TSM) is the solution. By getting the right message to the right targets at the right time, TSM is helping many dealers consistently engage their customers throughout the ownership life cycle – and keeping their dealership top of mind in the process.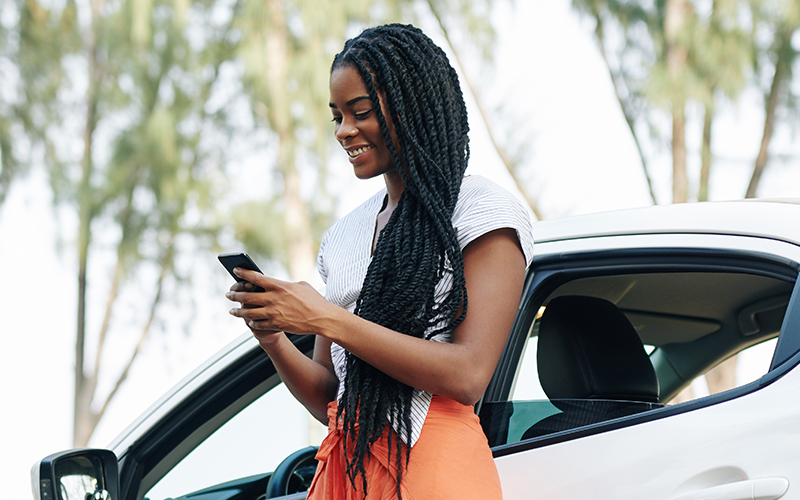 Communicate with customers throughout their vehicle service journey.
Boost customer loyalty with Total Service Marketing
Using email and text communication, you can rest assured your customers will receive professional and consistent communication that strengthens their ownership experience. These messages are designed specifically so that customers:
Keep coming back for service
Have a simplified service journey with automated campaigns and reminders
Know the benefits of servicing at your dealership
Our team of marketing experts manages the entire process and strategy for you:
Sync your dealership's data with our proven campaigns
Segment your data and send critical campaigns
High-performing, mobile-friendly designs branded to your dealership
Easily add new custom campaigns with guidance and support from our experts
Regular performance review and campaign updates with our team
Our TSM experts use RO data and accurate, real-time information gathered from Dealer-FX applications to get the customized message your customer needs, depending on where they are in their service journey.
For example, when a customer is approximately two weeks away from their next scheduled service interval, we ensure they get a notification reminding them to book a service appointment at your dealership – while also reinforcing the competitive advantages you offer.
You can also tailor messages to promote service specials, tire offers, accessories, seasonal promotions, and more. When customers are overdue for service, you can also target these potentially lost customers with a campaign built to entice them back into your service department.
With TSM, you can really take your service marketing to the next level by making the most of your data and every opportunity it presents.
Is your current marketing strategy maintaining or increasing retention? Do you even have a strategy? If you're losing sleep over your service marketing strategy, find an expert who cares about your retention and customer satisfaction as much as you do.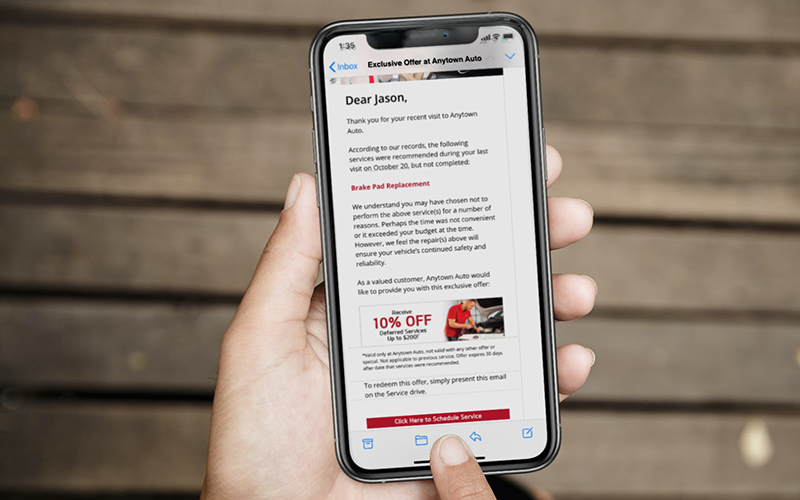 Engage your customers with targeted email messages and offers.
Read success stories of our happy customers