Introducing a new approach to service communications
We've just launched a communications tool within our ONE Platform application suite. This innovative messaging feature enables real-time communication via instant chat with your team, and via SMS/text with your customers
Why did we develop our communications tool?
We conducted a significant amount of user interviews. What did we discover? Dealers need a solution that meets their communication needs – and scales as their business grows. Many dealers were stuck using a "just ok" solution within an existing end-to-end software suite that couldn't be accessed in all applications. Or, they purchased a point solution that didn't integrate seamlessly with their other service tools.
To ensure the Dealer-FX communication tool offered the best messaging functionality in the industry, we made sure it had these features:
Messaging is not limited to a single application or task
Three unique conversation types
Pop-up notifications ensure every message is seen
No apps to download, manage, or update
Conversation history archived for future reference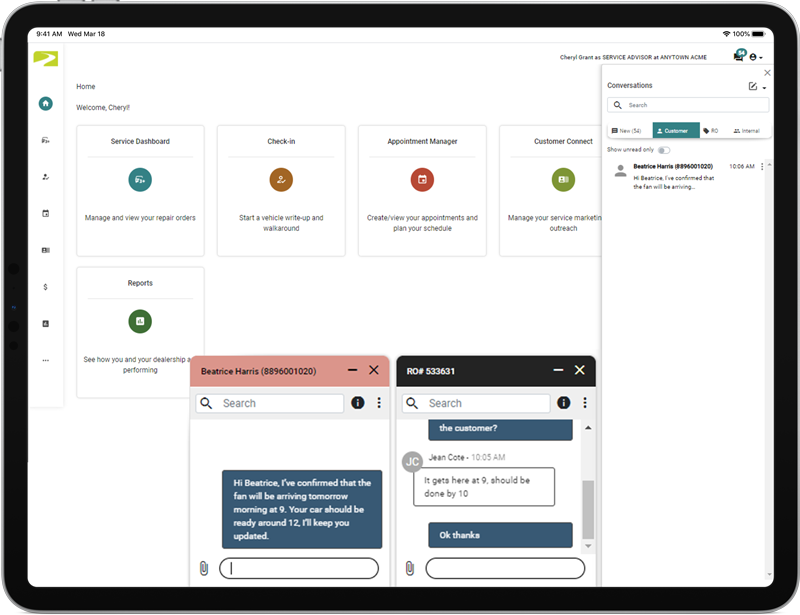 Dealer-FX's in-app communications tool.
How does a communication tool benefit your dealership?
If we had to give a one-word answer, it's efficiency. Being able to send text messages to customers will help you achieve substantial productivity gains. As a dealership, you're well aware of how waiting for a customer response can delay work on their vehicle and affect your throughput. Studies show that text messages are opened 99% of the time. 95% are read within three minutes. The average response time is 90 seconds. That adds up to considerable time-savings.
Just as importantly, the ability to instantly communicate with your service team via instant chat – without leaving your bay or workstation – can save your staff significant time. On top of that, being able to use the feature regardless of application frees up more time for your team by not having to bounce between different applications.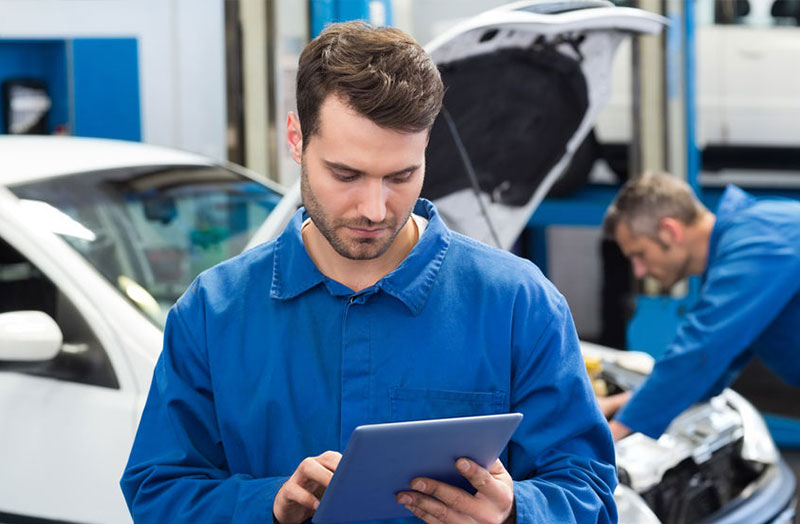 An efficient way for service teams to communicate internally and with customers.
For ease to use, we based the design on commonly used applications. And, the tool was built for dealers, based on the inclusion of three unique communication channels: Customers, Repair Order, and Internal Conversations.
Customers
Dealer admins and service advisors can communicate with customers via two-way SMS text messaging. Every message is stored within the customer's profile.
Repair Order
For every RO pushed through the system, a chat is created and all team members associated with that RO are automatically subscribed. Other dealership employees can subscribe to a specific RO chat to follow its progress.
Internal Conversations
Start a chat with parts or service employees, or a specific group of staff – not related to an RO or a customer record. Even if you just want to put in a group lunch order, our communication tool can help with that.
What is the benefit to your customers?
Chances are, most of your customers are wishing they could exchange text messages with you. A Pew Research Center found that 78% of consumers wished they could have text conversations with businesses. The Dealer-FX communication tool makes that a reality for you.
Helping dealers satisfy and retain more customers is one of the core principles that guides the development of Dealer-FX products and solutions. Giving customers an easy, convenient, and low pressure method of communicating with your dealership is one way you can give them an exceptional experience. In fact, texting is the highest rated contact method for customer satisfaction.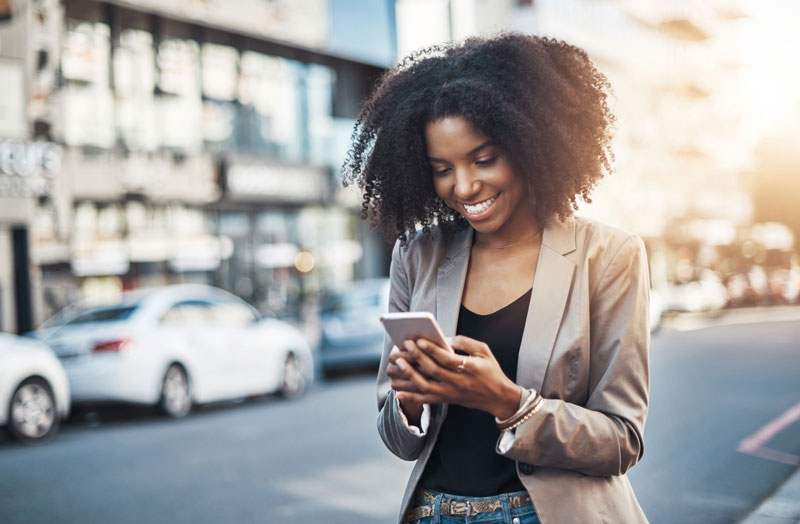 Communicate with customers via text. It's the preferred method for most.
Let's all "communicate" and have a good time
The best part about our communication tool? It's not an easy choice, but it could be the fact it's included with our ONE Platform suite.
If you don't yet have chat and messaging capabilities, or you're paying high monthly fees for an add-on solution, our communication tool could be what you need. With cost-saving and efficiency benefits for your dealership, and an enhanced experience for your customers, we're confident our tool is "something to write home about."
Ready to learn more about our communication tool and the Dealer-FX digital service platform? We should chat. Speak to one of our product experts today.
Read success stories of our happy customers