An Exceptional Service Experience is at Your Customers' Fingertips
It may come as a surprise, but there are still many dealers out there that haven't started offering the type of digital service experience to customers that we are now getting from many leading brands. Several years ago, Panera introduced a new ordering system. You select your items, double tap to Apple Pay, and it's done. Later, you drive to Panera, pick up your order off the shelf, and you're good to go. They created an end-to-end mobile experience that was simple and better than ordering at the counter or calling.
So why isn't this approach widely used in auto service? It's not because of a lack of desire. The real problem is the lack of great tools for auto dealers. Many have tried to cobble things together, but you can't achieve what Panera did by stitching together various solutions from multiple vendors. It has to be an end-to-end system. That system has to connect data from the OEM, recall information, the DMS or accounting system, and others, in order to be effective.
According to eMarketer, in 2019, the average US adult spent 3 hours and 43 minutes a day on mobile devices. That marked the first time that the time spent on mobile exceeded the time spent watching television. We are a mobile-focused society. Many of us manage our entire lives on our mobile devices – scheduling our family activities, doing our banking, tracking our physical activity, and so much more.
It's time for auto dealers to understand that consumer needs and demands have changed. How can we provide a better, mobile-friendly service experience for customers? Dealer-FX does it by focusing on the key touchpoints in the customer's service journey and delivering an experience that will wow them.
There are a few critical elements necessary for dealerships to provide a great mobile-first experience for their customers. By making sure each of these areas are covered and all points of contact work together seamlessly, dealers will be on their way to higher customer satisfaction and retention
Scheduling
Online service scheduling is no longer a luxury to provide for your customers – it's a necessity. It's equally important to provide a solution that is simple, intuitive – and of course – mobile-friendly. We conducted a study in 2019 and found that, on average, customers will spend 20% more when they book their service appointment online vs. scheduling over the phone. Plus, fewer calls into your service department frees up your staff to take care of customers in-store.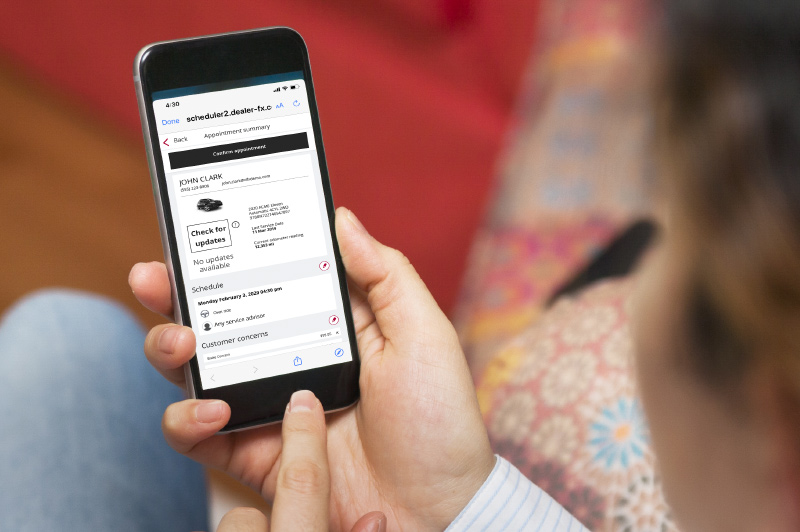 Give customers the ability to schedule service on your website 24/7 and from any device.
Check-in
Similar to the way you would check in for a flight, give customers the ability to check-in for their service appointment directly from their mobile device. This allows the customer to manage the check-in process, which is particularly convenient for routine maintenance or for those in a hurry. As a result, advisors have more time to spend with customers who truly need their assistance. A remote check-in also means fewer customers waiting in your service drive, which is especially helpful when you're trying to encourage physical distancing.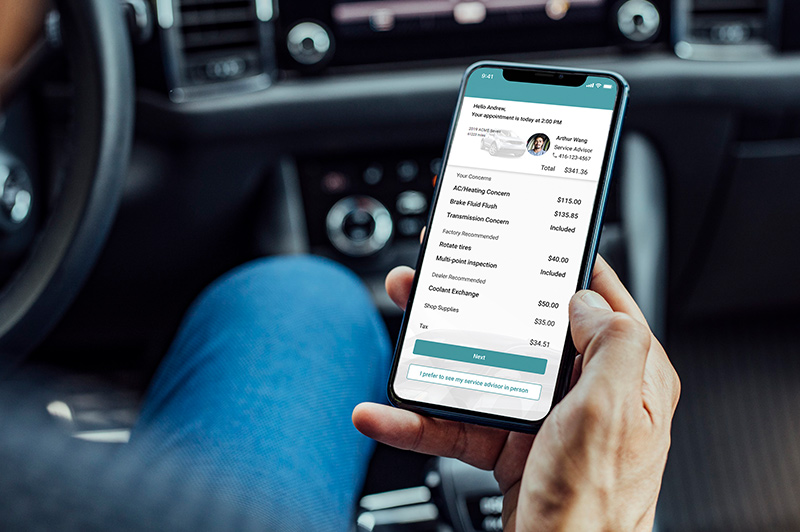 Offer customers a contactless method to check in for their service appointment.
Text or Email Inspection Approvals
We all know it can be time-consuming for your service team to get in touch with customers to communicate inspection results and get approvals for repairs. It's time to leverage mobile technology to speed up the process, reduce technician downtime, and increase customer satisfaction. 90 percent of people read a text message within the first three minutes of receiving it, and respond within 90 seconds (according to MobileSQUARED, a mobile research firm). Imagine the time-savings and what that could mean in terms of your service department's efficiency and profitability.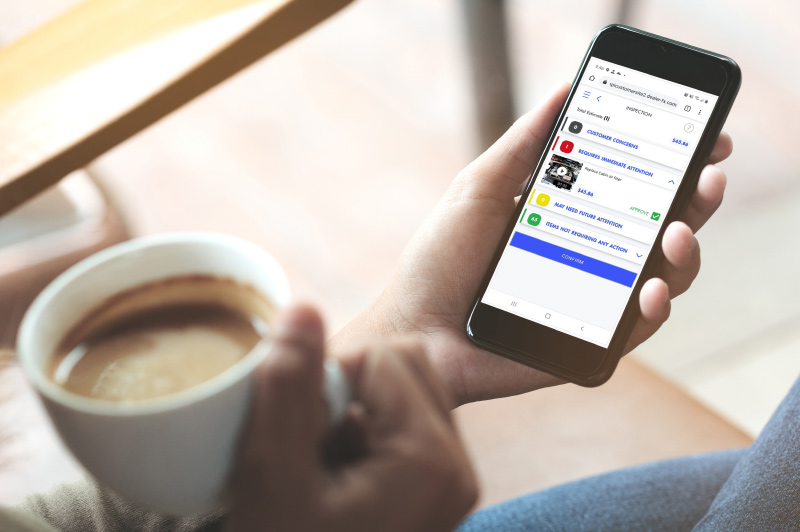 Allow customers to review and approve inspection results and recommended services from their mobile device.
Mobile payment
If you've bought into all of the ways you could deliver a better service experience by taking advantage of mobile technology, can you imagine asking your customers to then stand in line for the cashier to pay their service bill? Sounds crazy, doesn't it? Implement a solution that allows you to send payment requests by text or email and allows your customers to pay with Apple Pay, Google Pay, or a credit card – with just a couple of clicks. A great service experience can be ruined when payment and check-out becomes a hassle. It's the last step and one customers are likely to remember.
Consumer expectations have permanently changed. Delivering a seamless, integrated, mobile-first experience today can be a big competitive advantage that grows your business. Soon, this will become the standard for all dealers and anyone who hasn't deployed "the Panera experience" will be left behind.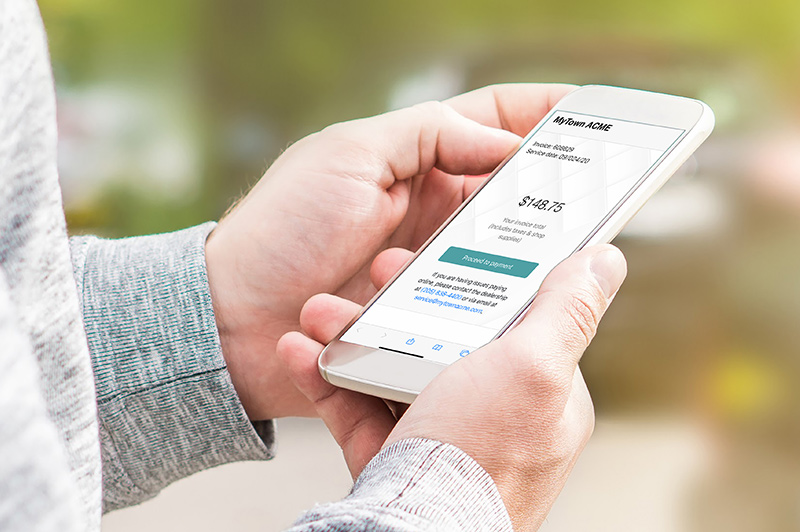 Send payment requests directly to a customer's mobile device for a safe and contactless experience.
Read success stories of our happy customers