Breaking the Barrier to Fixed Ops Change
Does the real obstacle to improving customer experience lie within?
Friedrich Nietzsche, the renowned German philosopher once said, "you yourself will always be the worst enemy you can encounter." Exterior challenges like new market disruptors and rapidly shifting customer expectations clearly indicate the need for change in Fixed Ops. The hard truth? Recognizing the need for change is one thing. Committing to it is another.
The Pressure is Real
The inertia in regards to affecting change is understandable. The pressure on dealership Fixed Operations has never been greater. Supply chain snafus, microchip shortages and rising inflation have delayed decisions on car purchases, significantly adding to vehicle maintenance demand. Making it worse, Service Managers face internal operational challenges as well, such as high turnover and lack of skilled technicians. The proliferation of third-party digital channels (Carvana, Vroom) has driven down vehicle margins, leaving Fixed Ops to make up the difference.
Agent of Change or Barrier to it?
All these exterior pressures hardly provide the ideal setting for launching significant change. But here's the thing. They're not going away. Yes, leading change is hard. Terry Cummins, VP Sales at Dealer-FX witnesses resistance to it first-hand. "We create software, but our strategic advantage is Change Management. In truth, we're process consultants, leveraging years of Fixed Ops experience to give customers added confidence." As legendary CEO Jack Welch once said, "Before you are a leader, success is all about growing yourself." Has the time come for dealership leaders to take a hard look in the mirror and ask:  Am I an agent of change…or a barrier to it?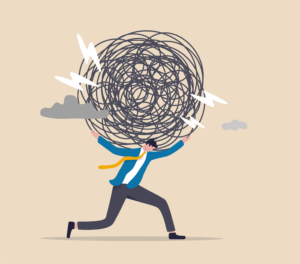 Exterior pressures hardly provide the ideal setting for significant change. But here's the thing. They're not going away.
Towards a Change Management Strategy
Of course, committing to change is just the first step. What comes next? Developing a successful change management strategy. But that's a topic for another blog. For now, here are a few tips to help your thought process:
Focus on initiatives that make the largest positive difference
Resist launching big changes all at once
Keep transparency of process top-of-mind
Adopt digital tools that increase customer convenience
Why recruiting is the #1 factor ...