Why recruiting is the #1 factor in BDC success.
Collaboration with a BDC recruiting specialist makes all the difference.

Hiring the right people is the foundation of a high performing Business Development Center (BDC). What exactly defines these "right people"? Automotive know-how? Call center experience? Sales expertise? Actually, it's way less obvious. Deep insight, identification and assessment of essential candidate qualities make collaborating with a recruiting specialist the #1 influence on BDC success or failure.
The challenges to BDC Implementation are real
Recent studies say the employee turnover rate in the automotive industry is 46%, more than double the US average. Focus solely on BDC employees and that number is likely even higher. This revolving door makes BDC implementation and success next to impossible. At the same time, management knows that BDC team members are the first dealer touchpoint for most customers. Creating a strong first impression, therefore, is paramount. Plus, phone calls are three times more likely to convert than other types of leads. All this puts undue pressure on dealership Human Resources departments that have no knowledge of KPIs, training, coaching and employee development.
Start with the BDC Manager
The BDC Manager – the person in charge – is the smart place to start. Yet they also must lead by example, inspire, motivate and earn the respect from each team member. He or she will drive the achievement of  both individual, team and overall BDC goals.
Ironically, great BDC Managers are like unicorns: Very rare and very hard to find. The right selection criteria can make all the difference. "Dealers need to identify the qualities and talents the ideal candidate should possess, then make an effort to find someone who can live up to every single one of them," says Steve Miner, General Manager for Blueprint, a division of Dealer-FX. "Attitude is everything. Our Recruiting Managers look for those who really believe in what they are doing so that they motivate their agents to push harder and achieve more." At the core, they should have call center experience. Additionally, competitive drive, team spirit and multi-tasking ability are all important qualities that describe the best BDC Managers.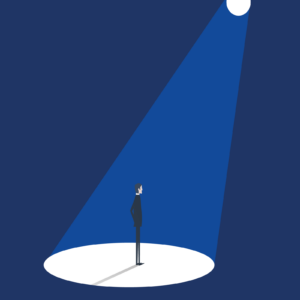 Great BDC Managers are like unicorns:
Very rare and very hard to find.

Essential Qualities of a BDC Agent 
With the Manager in place, it's wise to include them in the process of recruiting BDC Agents, if possible. This ensures personality alignment. After all, it's their team.
There's a few crucial traits that BDC Agents should possess: Strong communication skills. Ability to prioritize listening. Highly engaged and trainable. Yet it's often the "softer" skills that determine candidate success. Qualities like empathy, conversational attentiveness and emotional intelligence.
It's important to keep in mind that the job of a BDC agent isn't an easy one. Repetitive, stressful and performance-based, it's not a surprise that the agent turnover rate is 30 to 45%. That's a lot of new people coming in and out, along with wasted time and money spent on training. An experienced recruiting specialist significantly reduces churn by applying deep insight and expert assessment of the character traits that lead to success and longevity.
The foundation of any high performing BDC starts with the right people in place to maximize potential for success. When it comes to attracting, screening and interviewing candidates, collaborating with a BDC recruitment expert that intimately understands the candidate qualities best suited to BDC success can make all the difference to long-term performance.
BDC Managers: What separates the best ...
BDC Evaluation: The cure for performance ...